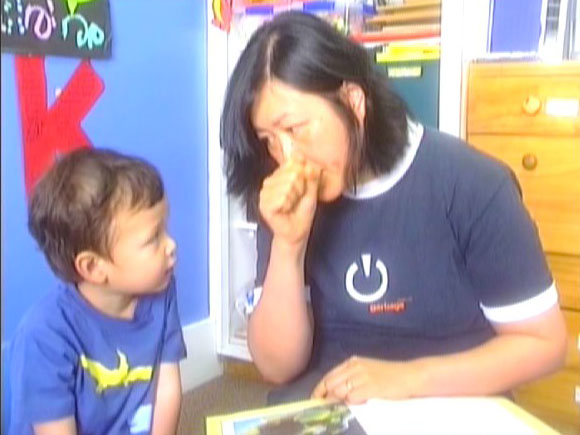 Makaton is a communication programme based around a core vocabulary, using speech, signs and/or symbols. The Makaton Core Vocabulary was designed to be a small vocabulary of concepts enabling children and adults to better understand spoken communication, as well as develop useful communication with others.
In New Zealand the signs used with Makaton are from New Zealand Sign Language (NZSL) - the natural language of the deaf community in New Zealand. When using Makaton, key words are signed in the same order as spoken language. This enables us to sign and speak at the same time.
The symbols have been especially designed for Makaton for ease of drawing.
Combining signs and/or symbols with speech has been shown to be very effective for many children and adults. Makaton is used widely in New Zealand with a wide age-range from babies through to adults. It is used by parents and carers, teachers, speech-language therapists and many others.
Makaton has also been adapted for use in over 55 other countries.
Makaton New Zealand/Aotearoa (MNZ/A) is a charitable trust. It provides information and training through a network of Makaton Tutors through many centres in New Zealand.
For research on Makaton please visit the Makaton Charity UK website